Creating Motion Graphics for After Effects
Guide to Editions and Translations
The most current version is the 5th Edition for After Effects CS5 (left).
Below is a roundup of earlier editions as well as various translations available in different languages.
Book DVD
FROM THE ARCHIVES
Creating Motion Graphics – 4th Edition
for After Effects CS3
Essential and Advanced Techniques
ISBN: 978-0-240-81010-2
Paperback: 704 pages, full color, with DVD
Published by Focal Press, 2007
Download Table of Contents (PDF)
A free PDF chapter outlining in detail the differences between After Effects CS3 and CS4 - with project files - is available here: download ZIP (18MB).
Creating Motion Graphics – 3rd Edition
for After Effects 6.5
Volume 1: The Essentials
ISBN-10: 1578202493
ISBN-13: 978-1578202492
Published by Focal Press, 2004
Download Table of Contents (PDF)
Volume 2: Advanced Techniques
ISBN-10: 1578202698
ISBN-13: 978-1578202690
Published by Focal Press, 2005
Download Table of Contents (PDF)
Creating Motion Graphics – 2nd Edition
for After Effects 5.5
Volume 1: The Essentials
ISBN-10: 1578201144
ISBN-13: 978-1578201143
Published by CMP Books, 2002
Download Table of Contents (PDF)
Volume 2: Advanced Techniques
ISBN-10: 1578202078
ISBN-13: 978-1578202072
Published by CMP Books, 2003
Download Table of Contents (PDF)
Key to Translations
PORTUGUESE TRANSLATION
Criando Motion Graphics –
5th Edition for After Effects CS5

Published by Campus Media Technology / Focal Press, Nov. 2010
ISBN-10: 8535241892
ISBN-13: 978-8535241891
Available on Amazon.com (USA)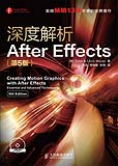 CHINESE TRANSLATION
Creating Motion Graphics –
5th Edition for After Effects CS5

Published by Posts & Telecom Press (March 2014)
ISBN-10: 7115335435
ISBN-13: 978-7115335432
CHINESE TRANSLATION
Creating Motion Graphics –
4th Edition for After Effects CS5

Published by Posts & Telecom Press (January 2011)
ISBN-10: 7115213925
ISBN-13: 978-7115213921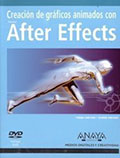 SPANISH TRANSLATION
Creating Motion Graphics –
3rd Edition for After Effects 6.5
Volume 1: The Essentials
= "Creación de gráficos animados con Adobe After Effects" (2005)
Published by Anaya Multimedia.
ISBN: 84-415-1832-2
[Note: The later 2008 book from Anaya with an almost identical name is a translation of After Effects Apprentice 1st Edition. See AEA Key.]
FRENCH TRANSLATION
Creating Motion Graphics –
3rd Edition for After Effects 6.5
Volume 1: The Essentials
was renames as "After Effects Master Class" (2005)
Published by Eyrolles
ISBN: 2-212-1164-X
[Note: The later 2009 book from Eyrolles called "After Effects – Nouvelles Master Class' is a translation of After Effects Apprentice 2nd Edition.]
FRENCH TRANSLATION
Creating Motion Graphics –
2nd Edition for After Effects 5.5
Volume 1: The Essentials
was renamed "After Effects Master Class" (2003)
Published by Eyrolles
ISBN: 2-212-11196-7